Garments and Product Designs
As you can see, we are big on graphic and slogan tees!  We enjoy filling our time with freelance graphic t-shirt work
Banners and Printed Materials
We will support any of your printing needs from banners and posters to business cards and letterhead.
Corporate Identity
We have developed fresh and stylish identity packages, logos and branding for various satisfied clients.  Let us help you create or promote your organization and vision!
Web Development & Tooling
We have a tight knit partnership offering web development, marketing and back office IT automation.  We would love the opportunity to help you strengthen your online presence and your operational efficiency
Precision. Passion. Personal.
The needs of our customers are first and foremost. Whether you are looking for graphic design for an event or organization, an entire business graphics package or just a cool t-shirt to wear around the house, we have something for you. Don't hesitate to reach out and contact us to discuss what you are looking for.
We are a family run business with small town values and will personally work with you to achieve your goals.
Contact us here. Our prices are competitive and we aim to make our service and quality unmatched.
Many of our graphics have been made available for printing on current t-shirt styles. Browse through our online shop on Woot to see if anything sparks your interest. We will also work with you to support any of your graphic design needs. Whether it be illustrations, tees, banners, posters or other products, we are always expanding our design and printing services to meet the needs of our clients.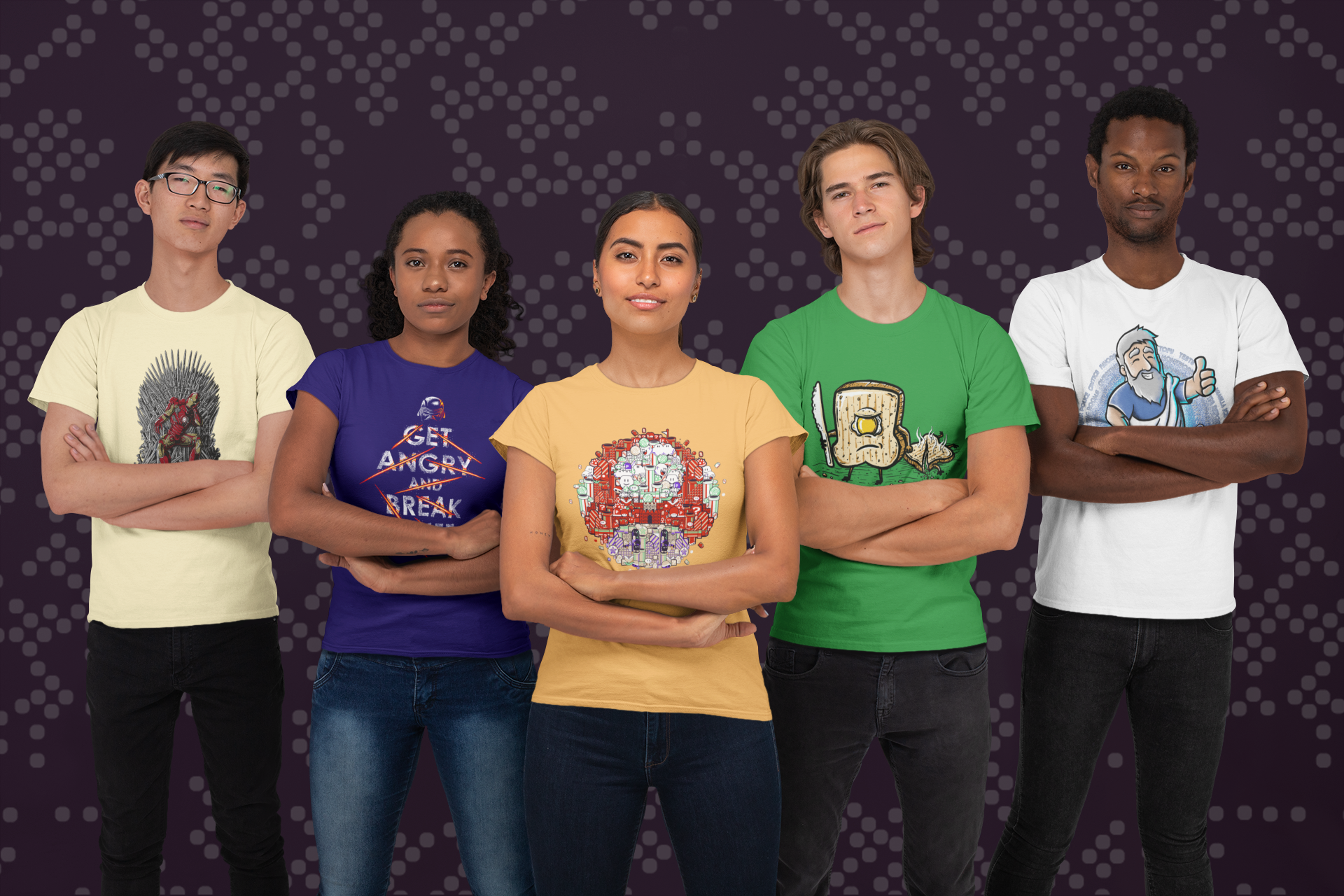 "I have worked with Luke Stiner for several years now and it has been a pleasure. Luke's artistic talent is immeasurable, and his will to continue to learn and improve is a truly unique quality. Luke takes every idea my customers come up with and makes it into something beautiful. His work over the years has always impressed me and his kind, patient nature towards our customers is nothing short of amazing. As a person, Luke is so easy to get along with and always willing to help whenever he can. I only wish I dealt with more people like Luke on a daily basis."
Christa Federico (Jostens Yearbook Associate Representative)   
"Simply put, Luke Stiner is a creative genius. His creative outside the box thinking yet attention to detail style has impressed not only me but all of my customers for years. There is nothing greater than to see the smiling faces of people that react to a work of art by Luke."
"I was in a pinch for a client a few years ago when I came across Luke. He hadn't designed the exact type of content I needed prior to then, but was willing to take on the task -- asking thoughtful questions, patiently interpreting my hand sketches/paint creations -- and turned it into the start of a wonderful working relationship. I've been working with Luke for years now for both my client's projects and my own. From infographics, whitepapers, standalone images, logos, and presentations, to of my orgs favorite shirt designs in our shop! He continually impresses my team and clients -- delivering high-value design in a timely manner at a reasonable price."
Marikaye DeTemple – Ride The Sail Marketing
"I worked with Luke @ Redtyedesign for several years on quite a few projects, from designing a logo and font for the name of one of my business' to multiple t-shirt designs and modifications. He did a great job! He always listened to what we were looking for and came back with thoughtful designs and great changes, I don't think it really ever took more than one round of changes before Luke took what I was looking for to nail it in the design. He was fun to work with and very knowledgeable in what I was looking for and applying that to the design as far as what the print was going to be."
Bryan Ott – Barbed Cotton, LLC